More than 67% of customers stopped mid-shopping because something aroused their suspicion! Large promotional banners, low-resolution photos, too many positive reviews… So are there any golden rules on how e-commerce businesses can earn credibility?
Well –
1198 respondents, 20 000+ comments, over 30 examples of websites, and many surprising findings – that's how I can sum up our latest research on factors that influence website trust.
Let's take a look at our key findings:
About 34% of Gen Z shoppers believe that the majority of online stores are untrustworthy.

Overuse of large promotional banners and popups doubles the number of customers who don't trust a website.

Modern website design and quality seals (related to products) improve website trustworthiness. Together, they can improve the number of people who find websites trustworthy by 30%.

In open-ended questions, one of the most crucial trust factors that were frequently mentioned was Information.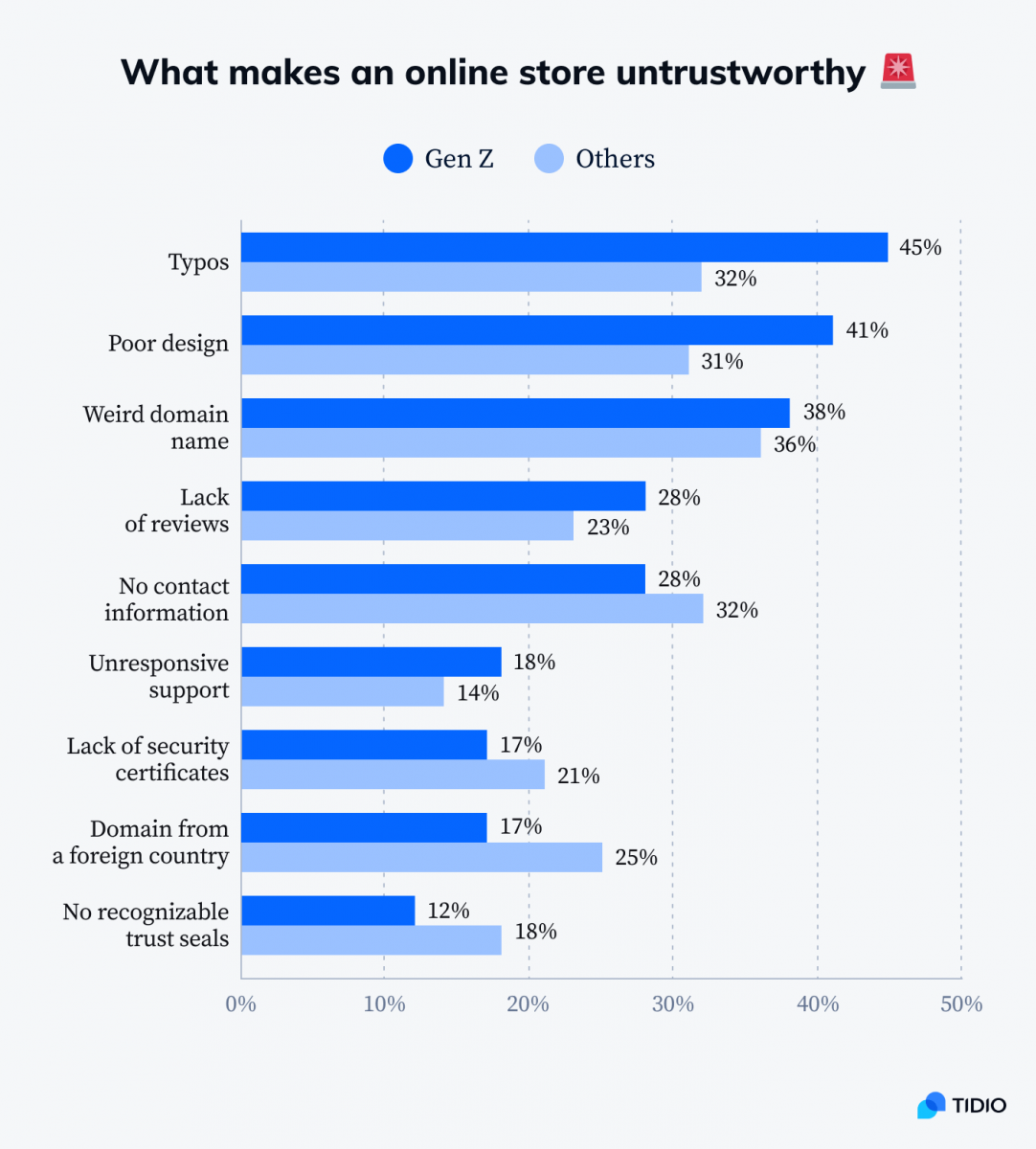 If you would like to dig deeper into this topic – here is the link to the whole data-based article:
What Makes a Website Trustworthy? Ecommerce Trust Statistics
. In the article, Tidio created the "How to Win Customer Trust Checklist" –  Take the challenge and check how many out of 30 points you get.
---
Author's Bio: Casimir Rajnerowicz, A chatbot designer and conversational marketing expert. He loves popularizing chatbots among business owners and blogging about new technologies. When he is not helping others optimize their lead generation strategies, Casimir enjoys math puzzles and programming.