Tips To Transform Your Room into a Formal Remote Office
With COVID-19 last year, forcing many organizations to adopt remote working policies to ensure proper social distancing measures, work from home has become a growing global culture. This has left the majority of the people feeling akin to what prison life is as many of the once school-going population have become prisoners in their own homes.
However, technology has paved the way possible to move forward, and the corporate sector has welcomed telecommuting practices with open arms to ensure that economic progress isn't completely halted.
According to a recent study by TalentLyft, work from home has become the new normal with almost 7% of US employees working from home before the COVID-19 pandemic.
However, today more than two-thirds of Americans are working remotely and 64% US employees as per SHRM's COVID-19 Business Index.
Furthermore, a recent Gallup research indicates that 59% of US workers would prefer to work from home even after the pandemic is over, with only 41% willing to return to offices after the crisis is over.
In light of this information, let's take a quick look at some of the best tips that can help you to transform your room into a formal remote office.
1. A Proper Table
Image Source: Pexels.com 
Your workstation at home is incomplete without an adequate work table that is suitable for you to manage during work hours.
Since much of the work nowadays is accomplished through our computing devices, you need a computer desk that offers you more than enough space to set your laptop on top or adjust your PC and additional devices. 
The ideal height for most people is a table that is 28-30 inches high. However today we have work desks from manufacturers such as BTOD (Beyond the Office Door) and RightAngle Products that offer elegant and adjustable work desks for everyone out there.
2. Befitting Location
If you want to be picky about the room that will serve your work-station-to- be then you are heading absolutely in the right direction. You need to pick a strategic location that gives you the best access to all the available options. First priority will always be the shortest distance to the washroom. 
Secondly, you need to pick a room that is able to isolate you from the distractions, disturbances, and unnecessary interruptions caused by the ongoing commotion within your home. A quiet place that separates you is best as it will allow you to work dedicatedly and committedly for hours without being bothered.   
3. Choose the Right Hardware
The internet allows us to connect with our office resources, and this is how we are able to deliver the work we do as if we were working in the office. However, having the right and being equipped with sufficient hardware is extremely important.
This can include Wi-Fi Routers such as Asus ROG Rapture GT-AX11000 or Netgear Nighthawk AX8 (RAX80) as well as a reasonable laptop or computing device. For your work laptop or main computing device the following specs are recommended for general use:
1080p screen
8 GB of RAM (at least)
Core i5 CPU (at least), Core i7 Processor (recommended)
Productivity Tools (an absolute must) (Microsoft Office recommended)
SSD of 256 GB (minimum), 500 GB or higher (recommended)
Windows 10 Home or Pro (recommended) / Macintosh OS 10.13 or higher
For graphic designers and those who are working with apps like CAD, these values obviously mean nothing. Hence for them, the expense for appropriate hardware and peripherals naturally increases by tenfold. 
4. Feng Shui
Chinese geomancy and pseudoscientific practice that has traditional roots dating back to ancient China, Feng Shui can help boost productivity. Some major proponents include:
Keeping your workspace away from the bedroom.
Adding a flowing water sculpture to increase positive energy within the room.
Shades of grey or white to facilitate logic work scope
Your chair should always face the door.
Avoid desks and chairs with sharp edges.
Inspiring décor such as meaningful images and motivational quotations.
Your desk should always be placed in a commanding position within the room.

 
5. Ergonomics
Accurate ergonomics for your home office are a must. In fact, ergonomics is a scientific study that applies to the design and engineering of products, processes, and systems. Some important things to take care of include:
The right body posture during work and sitting on a chair – 90 degrees and upright
Allowance for legroom – 18 inches depth and 24 inches knee width.
Positioning monitor 18-20 inches away from your eyes.
Your viewing angles should not exceed more than 30 degrees.
Proper wrist angles when typing and comfortable footrest.

 

Lumbar support adjusted to align with the lower back curve.

 

Hips slightly higher than knees when sitting on a chair.
Shoulders are low, and back is not reaching forward.
6. Gratifying Software Requirements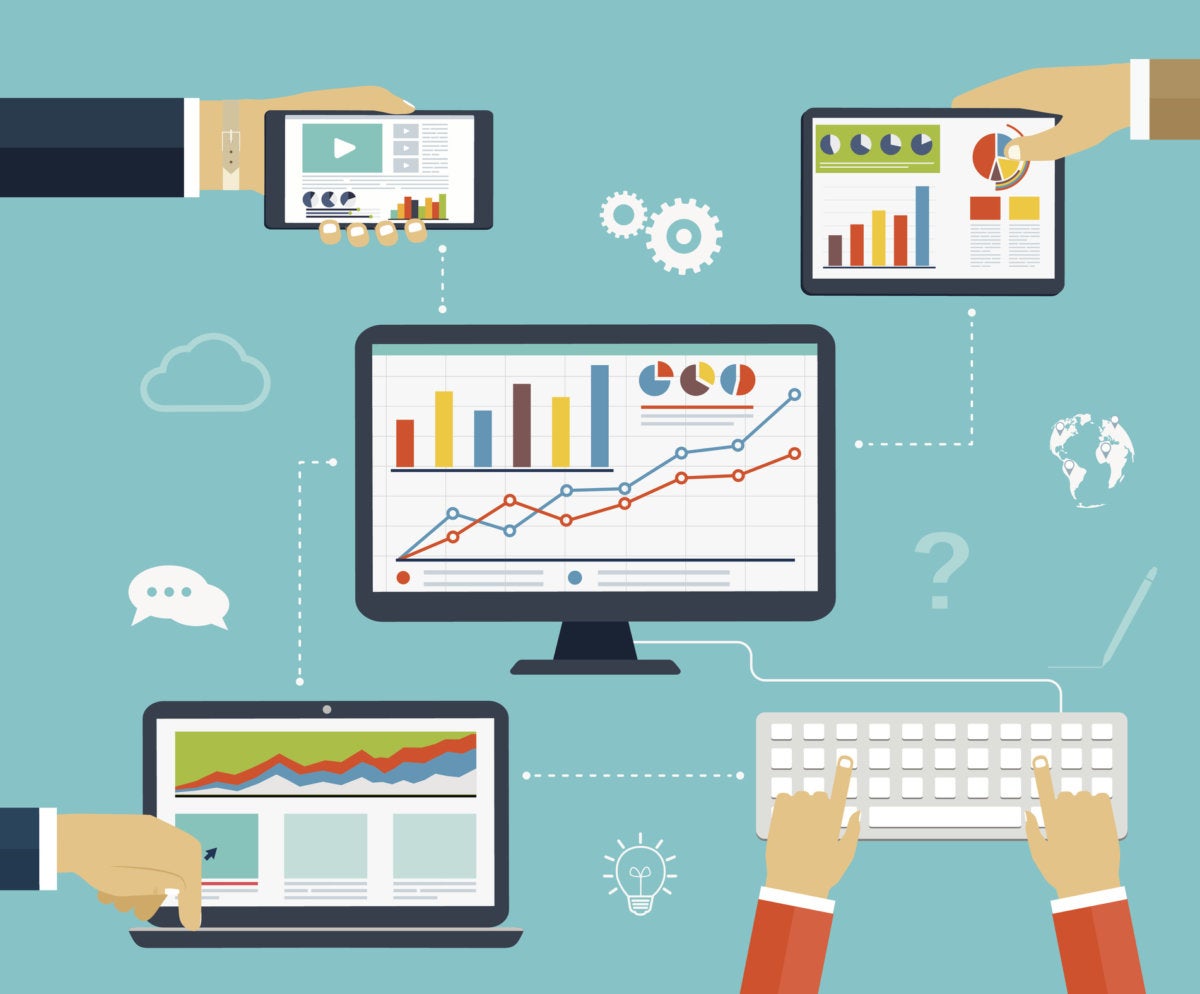 Telecommuting requires that you have all the software installed and ready to be used by you at home. 
In order to make sure that you are completely set, inquire your IT manager and head of the department to give you remote access to all the tools and software that you would be using while working from home.
This can include credential and cloud access to your office software and tools, portals, platforms, and gateways. 
Additionally your managers and department head may also require you to punch in every day with project management software along with employee monitoring tools. Each organization has their own pick of software and tools they would require remote employees to use while working from home.   
7. Minimalist Approach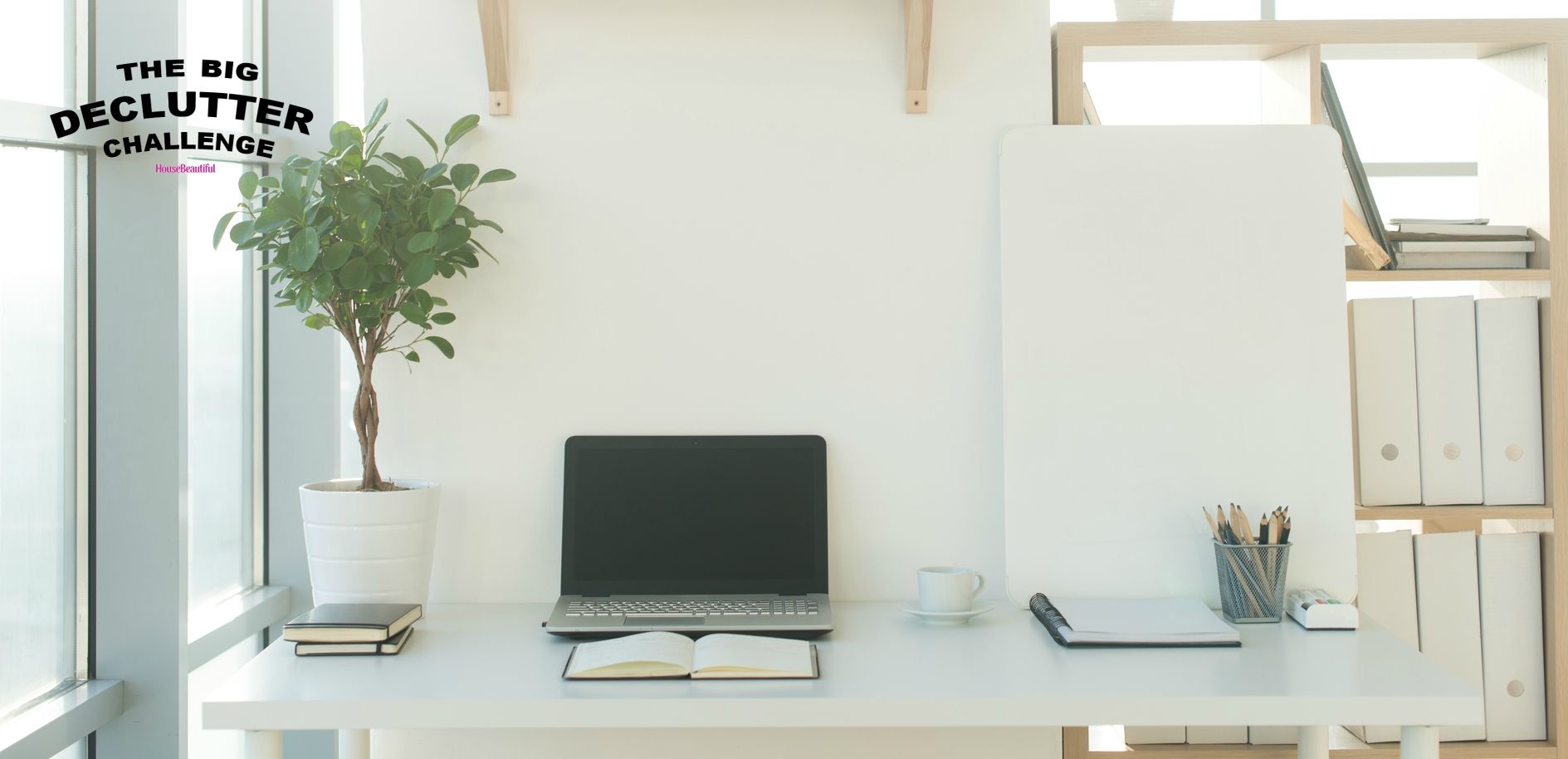 The minimalist approach is centered on the main idea where clutter is considered a major obstacle to achieving creativity and higher productivity levels.
Hence, a minimalist would seek out an impeccable setting where only those items that serve a function and not gather useless space are allowed to exist within a room. In this manner, a lot of room space is emptied out. 
This de-cluttering process can take a while, and you will be amazed just how much stuff and items we carry within a room.
Once you accomplish a minimalist setting, you would have more than ample space to move around and adjust useful items around the room. At Assignment Assistance, young learners are also requested to follow a minimalist approach when setting up their study rooms. 
8. Organized Office Stationery
Keeping your office stationery organized and neatly packed into accessible areas can help you save tons of time as well as save you from anguishing moments in time of hurry and urgency. Not finding the right item during an earnest time can make anyone feel infuriated.
There are so many choices available to you on Amazon where manufacturers like Mind Reader and FITUEYES give you incredible workspace organizers with compartments to store all of your everyday use items. 
In fact, in some offices they even offer you branded workspace organizer sets. Lucky are those who don't have to spend a penny to invest in them. Pupils looking for essay writers are also advised to use such organizer kits for their academic studies and times of preparations.   
9. Suitable Lighting
It goes without saying that having dull and dim lighting would inadvertently cause you to lose all of your enthusiasm to deliver deadlines and will eventually have you soaring at your work desk. Lighting plays an important role in our ability to keep the attention and retain it for longer period of time. 
It is best for office work that you have more than sufficient light available to create a brightly lit room. 
However, those who are extra picky can also go for adjustable lighting systems where they can manage the brightness and even the hue of the light to fit their mood.  
10.Ventilation (Natural Air) & Air Quality
Indoor air quality also matters, and for that reason, you should consider using an air cleaning device to keep airborne particles and irritants from disturbing you. Some of the best available options for the category of air purifiers include:
Airmega 400 Smart Air Purifier from COWAY
Blue Pure 211 + Air Purifier from BLUEAIR
HealthMate Standard Air Purifier B400B1 from AUSTIN AIR
Pure Cool Air Purifier and Tower Fan from DYSON
True HEPA Allergen Remover Air Purifier from HONEYWELL
Conclusion
As an ending note, I would like to conclude that this is neither a complete nor an exhaustive list of ways to transform your room into a formal remote office. There are still so many other things that you can do to make your home office look tremendously productive. 
For some people out there having the best background for their Zoom meetings is the top priority. So if you have any additional ideas, then please do share them with others. For now, that's all folks, until next time, take care, cheers, and all the best for your future endeavors!  
---
Author Bio: Stella Lincoln currently works as an Assistant Editor at Crowd Writer. This is where higher education students can buy assignment online UK from professionals specializing in their field of study. During her free time, she likes to surf the internet for the latest developments in the world of tech.
---
More on this topic: