Tips for Digital Marketing and Social Networking
Social Media marketing and networking are two of the best practices to engage the audience for online businesses worldwide. Digital marketing services in the USA use social media platforms like Facebook, Instagram, Twitter, & even online discussion forums. Well-directed marketing strategies with relevant content create better brand awareness among their target audience and gather potential leads and increase business profit. You can partner with a marketing company that focuses on your particular niche, for example, Limo Marketer.
So, given below are some of the guidelines that digital marketers can use in their marketing strategies for effective business branding:
Provide Content Consistently:
Businesses are daily posting stuff on social media platforms to educate and engage potential customers. Social media users consume a lot of information regularly and have more choices from a variety of competing products or services. Therefore, it is necessary to keep business prospects updated with regular information. However, as social media marketers, we must not give them too much information to digest.
An eClincher research suggests social media platforms have different frequencies of posting content as follows:
•    Post 1 content per day for Instagram
•    Twitter posts can range from 8-12 times a day
•    Post once or twice per day and once on the weekend
Never Ignore Customer Interaction
Web and mobile application development services effectively target potential customers via social media profiles to promote products and services. These profiles are made to interact with the audience to feedback and answer their queries related to the brand. When customers post comments or questions, don't ignore their interaction and assist them with their queries. It builds strong trust base between business and customers, generating potential leads for business.
Use Platforms Wisely
There are plenty of social media platforms where users and businesses connect with each other. But it is not essential that every platform benefits your business in the same manner as it is attracting more traffic for another company.
For example;
•    If you want to launch new products or services and create brand awareness; Facebook and Twitter are the most appropriate platforms.
•    If you're going to connect with businesses on a one-to-one level or attract business executives, Google+ or LinkedIn greatly can benefit your online venture.
Add Accurate Bio Information
Share your interests, location, and describe yourself by smartly using the bio section.  This information serves as a gateway; and if customers take an interest in your business reading profile's info, they will engage with your business. You must provide accurate and relevant info in this section.
Use Innovative Ideas
There is no harm in using new marketing tactics if they benefit your business. Presenting information with different creative elements like videos and infographics or experimenting with the latest trends can help you better reach out to the potential audience.
Therefore, use innovative ideas for content marketing and incorporate them into your marketing strategies to generate desired outcomes for businesses.
Engage Audience at the Right Time
It may not sound like a very effective strategy but posting content at different times has different customer engagement levels. Try posting the same content at a different time on the same platform and analyze results. It gives insight on when most of your audience is active. Post content within that time frame for gaining more leads for your online business.
Conclusion
Successful digital marketers in the USA can use above mentioned critical points for effectively using social media platforms to promote products and services for the brand. It helps in generating valuable leads and converting them into customers.
Information Process Solutions is a USA-based company that provides the best marketing solutions with effective online marketing strategies.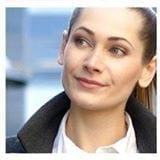 Author: Hannah George is a positivity engager, tech blogger & coffee addict. I have a degree in Journalism and Modern Greek Studies from San Francisco State University. I write about tech news, trends, new apps and other tangentially related topics with a particular interest in wearables and exercise tech. When I am not writing, I go out biking on long trails. I live in San Francisco with my pet cat Sushi.