Are you a fitness buff? What's your idea of a perfect workout companion? On its Watch launch event on 9th March, Apple put a lot of emphasis on personal fitness, and announced new health-related features and services in connection with its new and existing products. The Apple Watch is no exception. In today's post, we'll be covering Runtastic for Apple Watch.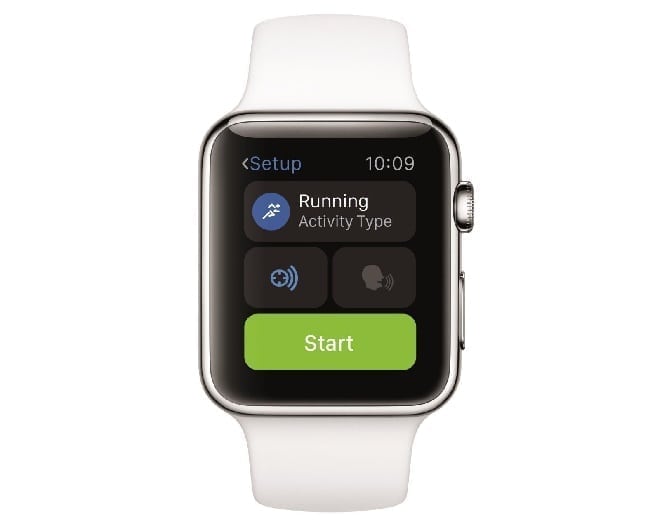 Fitness apps are one of the main focal points of the Apple Watch. The idea of being able to track your workouts quickly from your wrist without having to slow down and checking on your iPhone is quite appealing. However, very few features of the Watch work without an iPhone, so you can't ditch that entirely. The Watch only has an on-board heart-rate monitor and an accelerometer, and relies on an iPhone to provide GPS and other networking facilities.
Even so, the Apple Watch is a cog that just…..fits. Apple has unveiled various fitness app partners – Nike and Runtastic among them – which will track your workout progress on your wrist.
Runtastic for Apple Watch
Runtastic is a service that offers a full array of health & fitness tracking products, including fitness apps. It has an app for virtually every sort of workout activity you indulge yourself in. And now apparently it has an app for every platform as well, including the new Apple Watch.
Runtastic for Apple Watch will let you keep track of your activity on your wrist. Open the app before you set off on a run, and the app will monitor your speed, distance, pace, duration, number of calories burnt, and so on – all on your wrist. Your friends can send you cheers for a boost of encouragement during your workout. The app also makes use of the Watch's notifications to display your weekly numbers
All this information comes in pretty handy, especially when you can have it in a quick glance without having to slow down and whipping out your iPhone. This way, you are more in control of what you do and how you do it.
Runtastic for Apple Watch will be available on launch day of the Apple Watch. We will share the link when we receive it. Until then, keep an eye on the Apple Watch app for iPhone.
Have you ever used Runtastic on your iPhone? Do you think the inclusion of such fitness apps will help justify the steep price tag on the Apple Watch, considering how its Android rivals offer much more value for money? Leave your responses in the comments section below.