You can activate Google Now on Android by saying "Okay, Google". In iOS 8, you can activate Siri without home button by saying "Hey, Siri" voice command.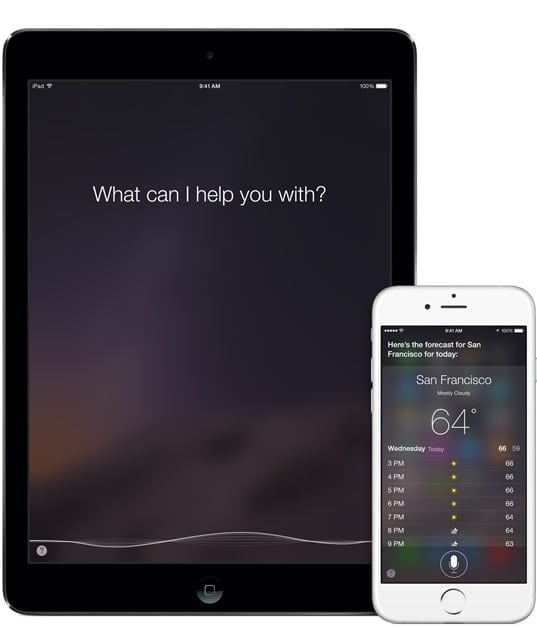 A few years ago, I heard a quote which went something like this, "Google is getting better at design than Apple is at features." Fast forward to today: Android is basically at the same level as iOS in terms of design and polish, and yet far, far ahead in terms of features. Apple is catching up in iOS 8.
You can get a good idea of what's new in iOS 8 by reading up on our dedicated section for iOS 8 tutorials. Huge features include: Snapchat features in iOS 8 Messages, predictive keyboard, the ability to change to alternate keyboards, new ways to share between apps, and a lot more we will be covering with time.
"Hey Siri" Launches Siri Without Home Button
Go to Settings > General > Siri and enable Allow "Hey Siri".
It takes an appreciable amount of power to constantly analyzing ambient noise to detect someone saying "Hey Siri", so this will only work when your device is connected to a power source. It is obvious that Apple has car drivers in mind who use Siri as a personal assistant when they are, well, driving around town. No texting and driving, folks!