Two Factor Authentication (2FA) is the current benchmark for security for web-based systems. Apple recently implemented two factor authentication for FaceTime and iMessage, after introducing it to Apple ID accounts some time ago. We show you how to enable two factor authentication for FaceTime and iMessage after the jump.
First things first: what is the exact point of two-factor authentication? Isn't your password enough for getting you to log in?
Well, yes, a good password is great for security, but the fact of the matter is: passwords can be leaked; passwords can be hacked. If you follow the general technology scene, you'll know that it is awfully common to hear stories of corporations' servers getting hacked, with involved hackers getting access to passwords, credit card numbers, and other sensitive, personal information.
In such cases, if the hacker uses your password, you're simply out of luck. This is despite the fact that you ensured your password was strong!
Two-factor authentication was adopted to combat this situation where a malicious third-party gets access to your password. So, if said third-party gets your password, they will also need to steal your phone where you get the SMS code – the 'second factor' – every time you log in.
How To Enable Two Factor Authentication for FaceTime, iMessage, and Apple ID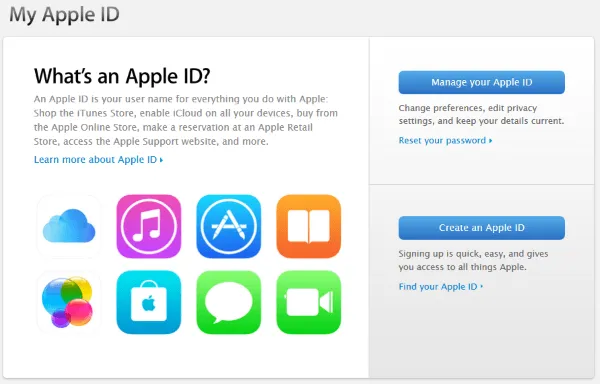 Let's get started.
Step #1: Head on over to My Apple ID, and log in with your Apple ID credentials.
Step #2: Go to Password and Security, and under 'Two Step Verification', click on 'Get started…'

Step #3: After following on-screen instructions, you will be asked to enter a phone number. Enter your primary phone number.
Step #4: You will receive a four-digit code over SMS. Enter that code on the website.
Step #5: In case you lose your phone, you will need to use the recovery key to get access to your account. Save the recovery key now. You can note it down and keep it in your wallet/purse.
Step #6: Enable two-step authentication by clicking on the relevant button!
As simple as that. Now, whenever you log in to your Apple ID or set up FaceTime or iMessage, you will need to enter the four-digit verification code sent as an SMS text message. This will greatly bolster the security of your Apple ID, and related services' accounts.