Photos.app in iOS shows three views for what is basically the same data – your recently taken photos in the form of Moments, Camera Roll, and My Photo Stream. We explain the difference between the three of them, and the potential solution to reduce the confusion.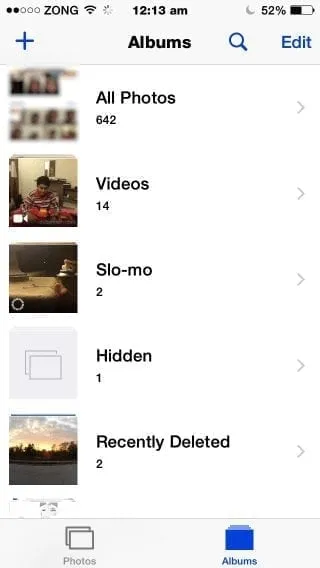 One notable problem I notice with Android is the duplication of system-level apps and features. Samsung is the greatest culprit when it comes to this. On the latest Galaxy series of devices, you will find multiple photo gallery apps, mail clients, app stores, settings, and browsers, among many others.
Now, Apple does not have this problem because, well, iOS comes with one copy of each important system app, and further because it does not allow you to select a third-party app as the default app for, say, photos, web pages, music, etc. As such, users of Apple devices do not generally face any of the sort of confusion that Samsung or other Android manufacturers who add skins on top.
However, iOS 8's Photos app does have this problem. It has organizes photos into three views of what it is usually the exact same content: your recently taken photos. Photos shows this under the names Moments, My Photo Stream*, and Camera Roll.
So, what is the difference between these three?
Camera Roll is an album which shows all your photos in chronological order.
My Photo Stream is an album which shows all your photos in chronological order that have been uploaded to iCloud. This album shows photos from your other devices, too.
Moments is a separate view which shows all your photos in the form of distinct moments.  Since people generally take a burst of photos at certain locations, or at certain times of the day, iOS shows them as separate moments to make them easier to understand for the user
Other albums like Recently Deleted, Panoramas etc. are self-explanatory.
It can indeed get confusing. There is no real solid solution for this, as the iCloud Photo Library feature which combines Camera Roll with My Photo Stream – which is currently in beta – is still somewhat wonky.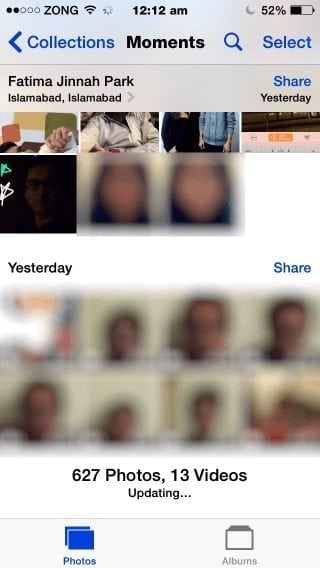 Right now, I have 20 photos on my iPhone that aren't shown on the iPad. Both are connected to WiFi. It takes far too much time for the two to sync together. At least My Photo Stream was faster!
Anyway, we hope that cleared up the difference between Moments, My Photo Stream, and Camera Roll!
*If you have iCloud Photo Library enabled from Settings > iCloud > Photos, you will see Camera Roll and My Photo Stream combined into All Photos