Wouldn't it be great if your favorite tunes simply started playing as soon as you got into your car? Technology doesn't always have to be manually driven. Your smartphone can make your life infinitely easier through the use of certain automation apps. Today, we'll look at how to auto-play Spotify on your iOS device when you get into your car.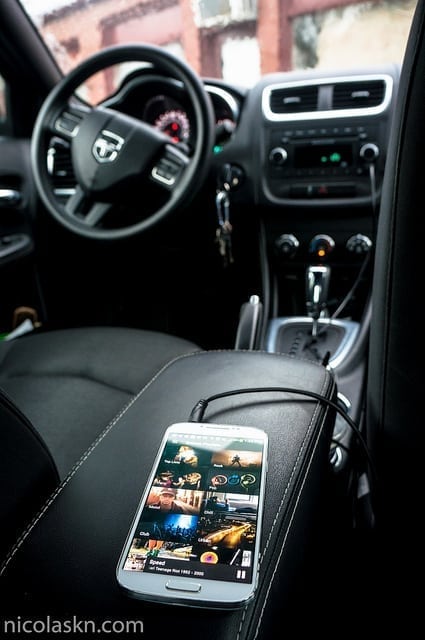 You will need two jailbreak tweaks to make this work. ByPass and Activator. Basically, once your phone is connected to your car's Bluetooth (or auxiliary input), your phone is unlocked by ByPass, then Spotify is launched and music starts playing, after which the phone is locked again. This is a simple automation task that requires a jailbroken iOS device. You can jailbreak your device using the tools given below;
Activator
Activator allows gesture-based controls of almost anything. It is a task automation app that can launch apps and do almost anything you can imagine. It sits in the background on your iOS device and offers a slew of options. It is the backbone of many Cydia tweaks and without it, many other tweaks would not be able to work.
ByPass
The ByPass tweak can be used to bypass the lock screen using an activator gesture. Users can simply assign an activator action for this tweak. Now when the device is locked and password protected, you can bypass the lock-screen without entering the passcode simply by performing the assigned activator gesture. In this case, the gesture would be connecting to a Bluetooth device or an auxiliary input.
Autoplay Spotify in your car
In order to auto-play Spotify in your car, you need an activator command. Follow the steps below;
Go to Settings > Activate Command > Command 1
Now type out the command given below;
activator send com.bd452.bypass && sleep 2 && activator send com.spotify.client && sleep 6 && activator send libactivator.ipod.resume-playback && sleep 4 && activator send libactivator.audio.volume.media.100; activator send libactivator.lockscreen.show
It is recommended that you manually type in this command, exactly as it appears above.
Now go to Settings > Activator > Anywhere > Connected to [your Bluetooth device] > Activate Command 1
You have now created an activator command, named Command 1, that unlocks your phone and starts playing music. It gets activated when your device is connected to your car's Bluetooth.
You can now go and test out this method! Do let us know what you think, and whether you faced any problems with this method. Good luck 🙂
---
More on this topic: