AtmosFEARfx
With Halloween just around the corner, many people across the nation have started preparing for the holiday. Thanks to the power of technology, these animated Halloween decorations have become cooler and cooler. From automatic haunted houses to scary projections, Halloween has never been more exciting and, at the same time, more scary. 
Animated Halloween Decorations
AtmosFX has created another piece of scary awesomeness to add to your Halloween decorating checklist. The AtmosFEARfx Jack-O-Lantern Jamboree animated Halloween decorations are a digital piece of Halloween animations that are projected using a TV or monitor, or through a projector to create an even more amazing display. This animation is sure to help you win the best-decorated house on the block for Halloween.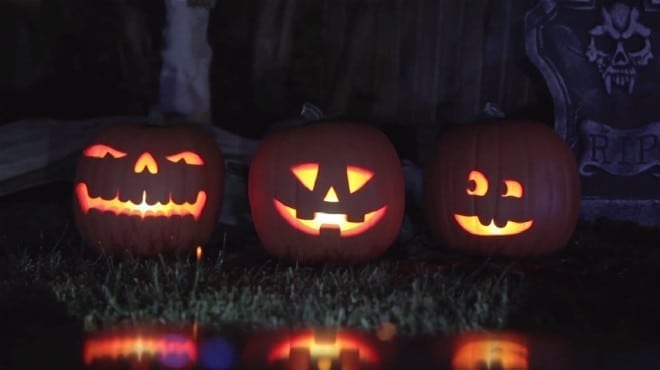 The Jack-O-Lantern Jamboree allows you to play various Halloween songs with the help of three singing jack-o-lanterns. They also tell (not so) scary stories to entertain incoming trick-or-treaters. They also sport some very funny faces that are sure to make any trick-or-treater laugh in the midst of Halloween fear.
A Variety of Options
These animations can be shown by various means including on a TV. But having the piece running on a projector gives you more freedom to do even more things. One of the best ways to show the recording is by placing a white sheet in behind a window. Then project the image onto the sheet and voalá, three silly jack-o-lanterns are resting on your window sill. There's also a mode that removes the background. This mode allows only the pumpkins to show with a black background. Using this mode enables you to project the faces onto actual pumpkins, creating an astonishing piece of Halloween decoration.
There are also products from AtmosFEARfx that can get you ready for the Halloween season. Check them out here.
You can get the AtmosFEARfx Jack-O-Lantern Jamboree Digital Decorations on Amazon.  Happy Halloween!
Check out this video for cool ideas for using AtmosFEARfx.  Happy Halloween!