Pharmacies are an integral part of the healthcare system and play a crucial role in ensuring patients have access to medications and other related services. They review and dispense medications and advise doctors and patients on drug selection and proper usage to promote health and prevent medical emergencies and complications.
In addition, many pharmacies also offer services such as vaccinations, health screenings, and medication synchronization programs. Overall, they are an essential link between healthcare providers and patients and play a vital role in promoting public health and improving patient outcomes.
However, not all pharmacies are the same.  From retail to specialized pharmacies, they all serve a unique purpose and offer different benefits to patients. Are you interested in learning more? In this article, we take a closer look at different types of pharmacies and explain their key differences.
1. Retail Pharmacies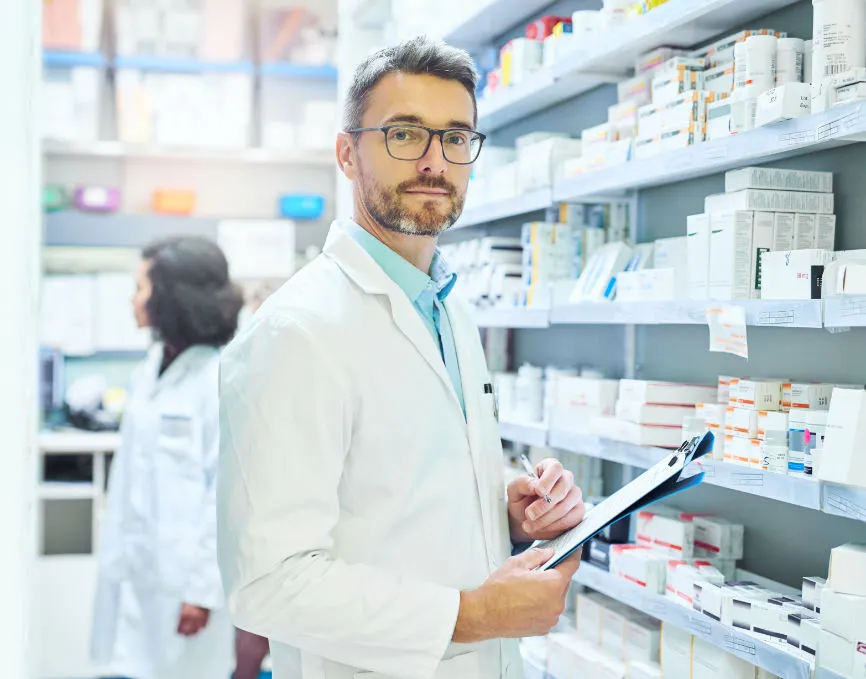 Retail pharmacies operate in storefront locations and sell prescription, over-the-counter medications, and other health-related products. The staff of retail pharmacies includes trained pharmacists who dispense medication and provide advice on the safe use of drugs. Based on the ownership, there are two subgroups of retail pharmacies: independent and box chains pharmacies.
Independent pharmacies, such as Everest Whole Health Pharmacy, are not part of a larger chain of stores owned by pharmaceutical companies. Owners of these pharmacies are usually individual pharmacists or small groups of pharmacists. Independent pharmacies offer more personalized customer care and community engagement compared to large retail chains.
Chain-box pharmacies are large retail facilities that are part of a chain or franchise of stores. Typically, a larger corporation owns and runs them. They can be found in strip malls, shopping centers, and similar commercial areas.
These pharmacies typically have a high volume of customers and thus have a more impersonal feel than independent pharmacies. Standardized pricing policies make it harder for them to offer the same level of personalized service as independent pharmacies. They are, however, convenient, readily available, and provide a wide selection of products and services.
2. Hospital Pharmacies
Hospital pharmacy departments prepare, compound, stock, and dispense medications for hospitalized patients.
They usually stock a larger range of medications than retail pharmacies, including specialized and investigational medications. Hospital pharmacies have strict quality assurance programs to ensure that the medications they dispense are safe and effective. They also have systems in place to detect and prevent medication errors.
Employees of hospital pharmacies work closely with different healthcare professionals, such as physicians, nurses, and other specialists, to provide the best possible care for patients. They also collaborate with other departments within the hospital, such as the laboratory and radiology, to ensure proper medication delivery.
3. Clinical Pharmacies
Similar to hospital pharmacies, clinical pharmacies serve the patients' needs in specific healthcare facilities. However, clinical pharmacies typically serve a more diverse patient population, including both inpatients and outpatients, while hospital pharmacies primarily serve inpatient populations.
Furthermore, hospital pharmacies often manage high-risk medications such as chemotherapy, antibiotics, and other medications that require close monitoring and specific handling. Clinical pharmacies, on the other hand, provide medication therapy management services such as medication reviews, drug regimen evaluations, and patient education.
4. Compounding Pharmacy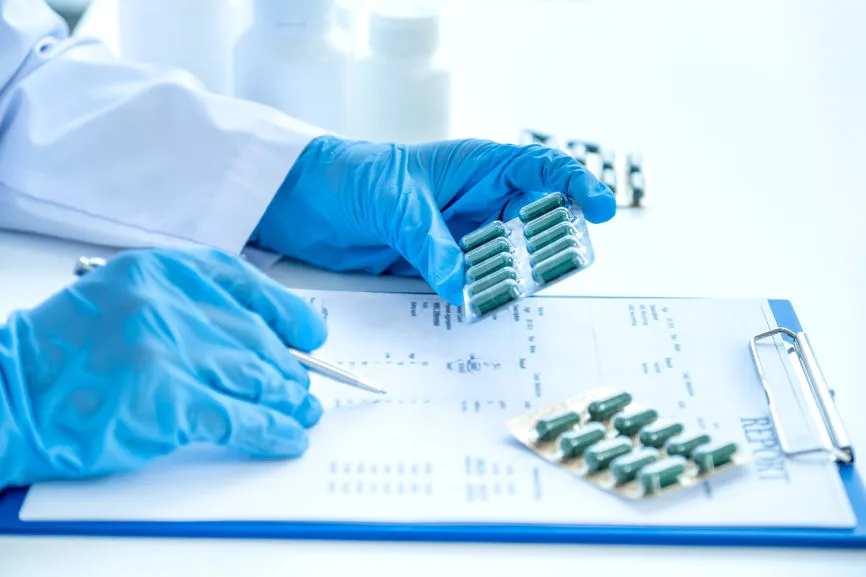 Compounding pharmacies specialize in developing customized medications for patients. These medications usually aren't commercially available and fulfill specific needs that patients might have. For example, a compounding pharmacy may adjust a drug for patients unable to consume it in its original form (e.g., transforming solid pills into liquids, etc.).
Furthermore, they can change the strength of a medication to meet a patient's specific needs.  Compounding pharmacies have specialized equipment and facilities to prepare products and highly competent staff, such as pharmacists and technicians, skilled in making specialized medications.
5. Consulting Pharmacies
Consulting pharmacies provide a wide range of specialized services beyond traditional medication dispensing. They offer medication therapy management, disease state management, business consulting, research and education resources, specialty medications, and remote services.
6. Industrial Pharmacies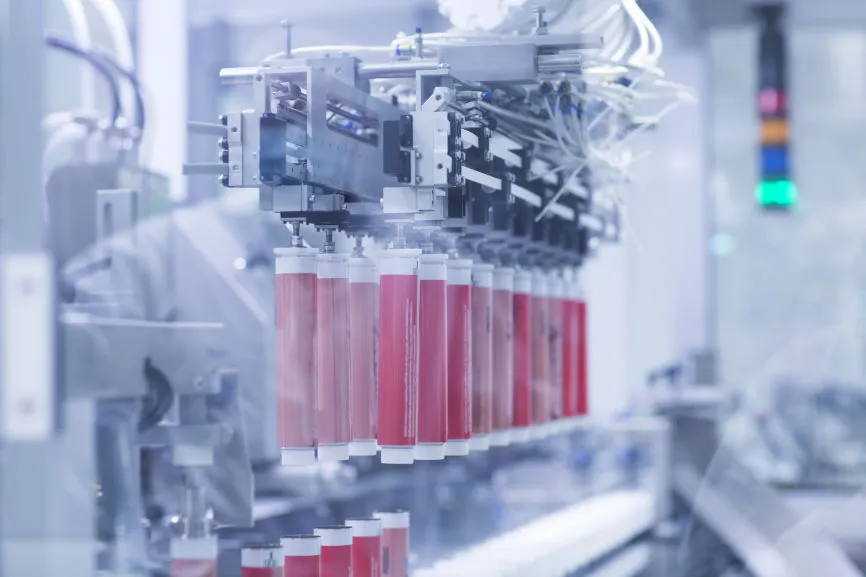 Industrial pharmacies offer services to pharmaceutical companies and other organizations in the healthcare industry. They manufacture and package pharmaceutical products under strict quality control guidelines and government regulations and standards.
7. Home Care/ Assisted Living Pharmacies
Home care pharmacies offer medical assistance to people outside hospitals and clinical settings.  This includes services to assisted living facilities,  patients tied to their homes due to injuries and illnesses, and similar.
Employees of home-care pharmacies ensure medication is in accordance with the specific patient's needs and supervise their medical records and health conditions. They also administer specialty drugs and can take care of intravenous medication and total parenteral nutrition.
8. Regulatory Pharmacies
Regulatory pharmacies make sure medications meet strict government rules and regulations. These facilities test medications and guarantee their effectiveness and safety for public use. Also known as government pharmacies, they are part of public health organizations and regulatory health boards.
9. Mail-order Pharmacies
Mail-order pharmacies fill and ship prescription medications directly to patients via mail. They typically allow patients to order their prescriptions online, by phone, or through a mobile app and then ship the medications directly to their desired location.
Mail-order pharmacies can be beneficial for patients who cannot travel to a physical pharmacy location or live in remote areas. They also often offer a wider range of medications than a traditional retail pharmacy and provide products at a lower cost. They may also offer automatic refills and reminders to take medications, which can improve medication adherence.
Legitimate mail-order pharmacies are subject to the same regulations and oversight as traditional retail pharmacies and must meet the same standards for safety, quality, and accuracy.
Different Types of Pharmacies Specialize in Ensuring Public Health
As you can see, pharmacy is a vast field with different organizations that specialize in serving specific areas of the healthcare system.
To ensure that you get safe and effective service suited to your needs, stay informed about different pharmacies and medications before purchasing them. This can help reduce your risk of harm from consuming substances that are unsafe or unsuitable for your health condition.
---
More on this topic:
Simple Guides to Excel as a Pharmacy Technician